It allows remote connection through the Internet to thermal power plants equipped with equipment with EX ELETRONIC REGOLATION without programs or interposed fees; THE CALDAIE RAVASIO APP is FREE.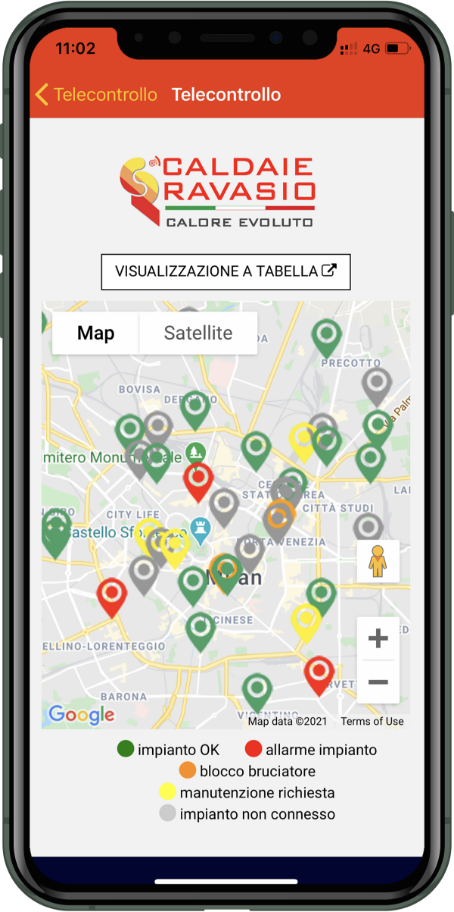 Localizzazione degli impianti
Gli impianti vengono visualizzati sulla mappa con segnaposto colorati a seconda dello stato; gli impianti possono essere elencati anche a tabella e, cliccando sullo stato, selezionati per il funzionamento discriminato a colori
come sopra: comando a pulsante di ricerca individua gli impianti anche da elenco; cliccando sull'indirizzo della centrale termica si attiva il navigatore satellitare per condurre l'operatore alla C.T.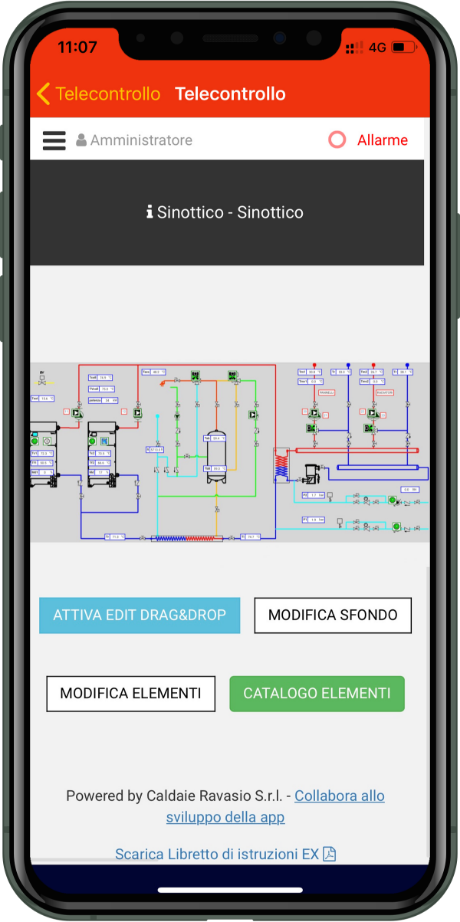 Sinottici
Direttamente dalla APP sono consultabili le istruzioni della REGOLAZIONE ELETTRONICA EX ed altre apparecchiature secondarie.
L'APP permette l'archiviazione di tutte le informazioni di centrale termica in modalità digitale: è presente un archivio in cui inserire tutti i dati, le certificazioni, le comunicazioni inerenti la caldaia e l'impianto.
Per le pompe di primaria marca i protocolli modbus sono già importati e visibili graficamente.
L'APP è di nostra realizzazione ed in continuo miglioramento: aiutateci a perfezionarla costantemente con i vostri consigli comunicabili con mail attivabile in fondo di ogni pagina di navigazione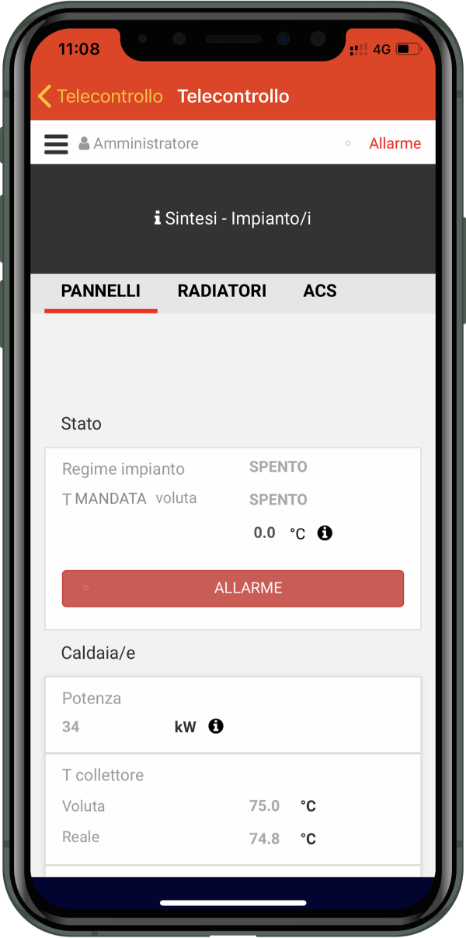 Navigazione tra le pagine – istruzioni
La navigazione tra le pagine è intuitiva e strutturata come altre APP di quotidiano utilizzo. Le spiegazioni di ogni funzione sono consultabili direttamente durante l'utilizzo selezionando Le informazioni complete, rapide, esaustive, intuitive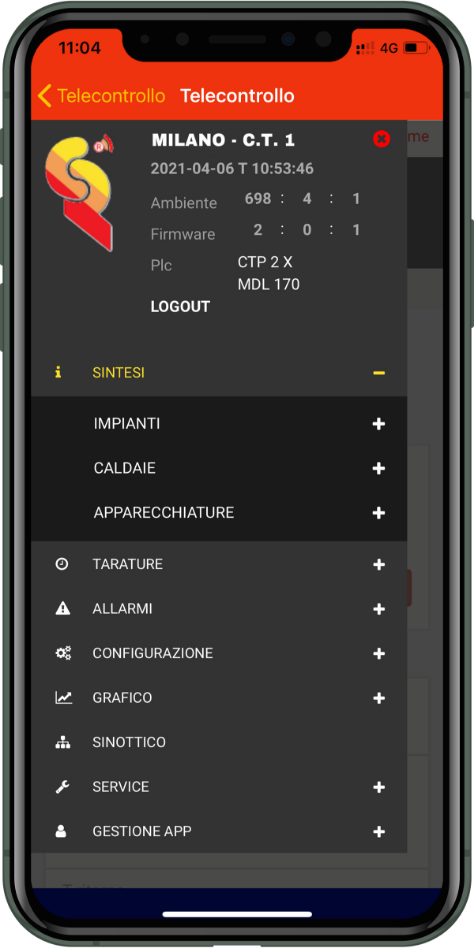 Menù a tendina
Permettono la navigazione tra i capitoli all'interno della APP in maniera semplice ed intuitiva.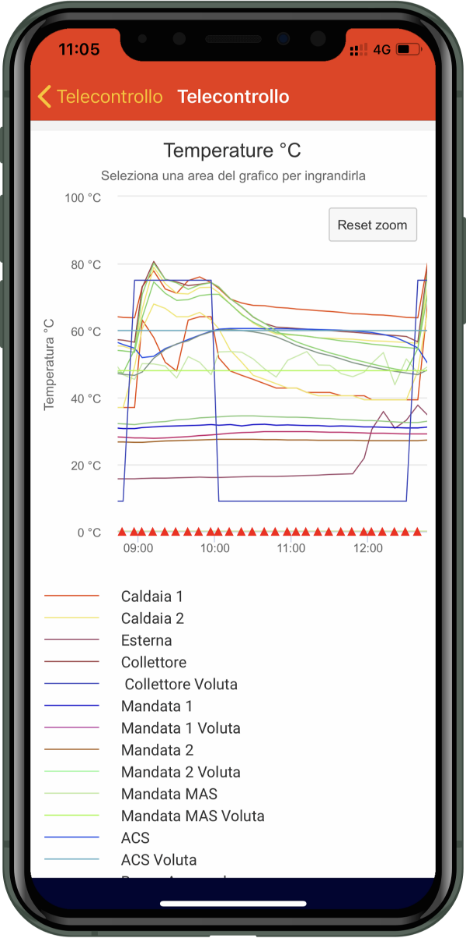 Grafici
Completi, i valori selezionabili, gli intervalli temporali gestibili di temperature, pressioni, energia, potenza, allarmi e rendimenti.